Our Pastoral Team
Senior Pastor - Bill and Sue Knepper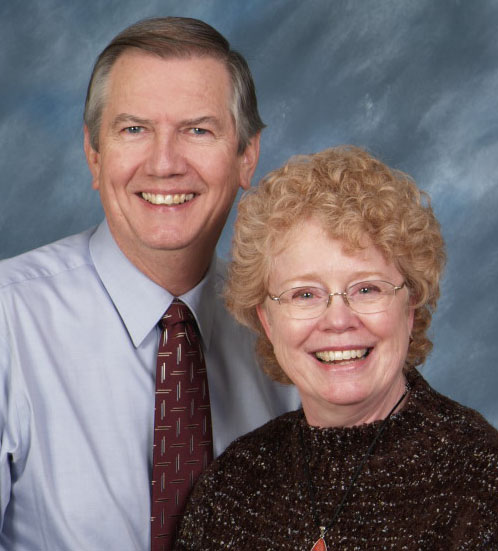 After serving in the U.S. Navy as an engineer, Bill and his wife, Sue, were called to serve Jesus Christ in pastoral ministry. They started at a new church, in Inkom, Idaho, and then in Sandpoint, Idaho. In 2003, Bill and Sue moved to Centralia where they currently serve at Mountain View. Pastor Bill graduated with his M.Div. from Dallas Seminary and a Doctorate of Ministry from Northwest Graduate School. Bill and Sue have three sons, three daughters-in-law, and five grandchildren.
Pastor to Seniors - Doyle & Fern Pickens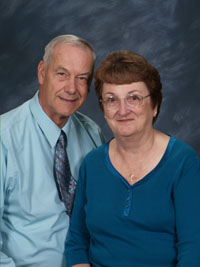 Pastor Doyle and his wife, Fern, retired from ministry a few years ago, but have not stopped working for Jesus. Doyle has served in Churches in Wyoming, Montana and Washington, where they served most recently at Grace Baptist, in Rochester. Pastor Doyle is a graduate of Multnomah School of the Bible. Pastor Doyle and Fern currently minister to Seniors at Mountain View, which involves visitation, prayer, overseeing Heritage Club, and filling the pulpit at Mountain View and other area churches.
Associate Pastor - Josh & Lindsi Holland
Pastor Josh and his wife, Lindsi, both grew up at Mountain View. While attending Western Seminary, Josh previously worked as an insurance agent and spent three years helping plant a semi-rural church, in Chehalis. Josh serves in the areas of teaching, preaching and administration. Josh and Lindsi have five children.
Youth Pastor - Pastor Rodney and Stephanie DeJager

Mountain View is blessed to have Pastor Rodney, his wife, Stephanie, and their son at Mountain View. Rodney received a B.A. in Youth Ministry and Bible from Multnomah University in 2014. His ministry includes Sunday night Youth Group, Sunday school and helping lead worship on Sunday mornings, and are growing the Youth Ministry at Mountain View in the areas of missions, worship and discipleship.
Our Elder Team
We are blessed with men who love Jesus and his church. Our elder team provides shepherding, oversight of the ministries and wise counsel to Mountain View and the pastoral team.
| | |
| --- | --- |
| Dana and Linda Murphy | John and Deborah Lawrence |
| | |
| Bob and Kathy Bernard | Tom and Mary Jones |
| | |
Our Deacons
Vic DeLair - Finance
Bob Holland - Hospitality
Ray Due - Youth Ministries
Larry Kershner - Facilities
Ric Pratt - Worship and Arts
Matt Wilkerson - Technology
Troy Wilcox- Adult Ministries
Charles Lloyd - Administration
Our Deaconesses
Kathy Bernard
Mary Jones
Sue Knepper
Marlo Morton
Cari Skaar
Marlys Rasmussen
Angela Wilcox
Sunday School
Kevin Caserta - Superintendent
Office Staff
Kati Davis, Secretary
Mark Johnson, Bookkeeper
Preschool
Bev Woods - Director & Teacher
Kolleen Wilkerson, Teacher